Ushare home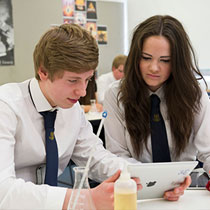 Ushare brings you links to open learning resources that support SQA's qualifications and have been recommended by lecturers, teachers, training providers and learners.
You can submit new resources, rate them and leave comments to help other users. Our user guide will help you get started and answer any queries that you have.
Summary of modifications for National Courses in session 2021-22
At the start of session 2021-22, SQA made significant modifications to this year's exams and assessments to help reduce the volume of assessment and provide more time for learning and teaching. We provided this information for teachers, lecturers and training providers and a summary table containing information for each course is available on the SQA website.